About the course
This course is designed to provide an understanding of Hadith sciences. It addresses the authority of Hadith in Islamic law, and the contentions of those who are suspicious of its reliability. It provides a brief synopsis of terminology, preservation, transmission, and various classifications of hadith, and allows for a clear distinction to be made between accepted and rejected hadiths.  (3 credit hours)
About the Instructor(s)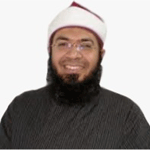 Dr. Muhammad Said currently works as a associate professor at the Dept. of Islamic Studies in English, Al-Azhar University and associate professor at Taibah University, Madina
He obtained his Ph.D. from Al-Azhar University in 2007 in Hadith
His Master's was on Hadith Textual Criticism in Muslim and Modern Western Studies.
He obtained his BA from Al-Azhar University in 1995 and was graded the first of his colleagues. He acquired his BA in Excellent with Honors degree.
All his elementary, prep and secondary education was conducted in Al-Azhar.