About this course
This course is intended as a capstone Aqeedah course. Many religions and ideologies in the world provide challenges for Muslims who encounter them or wish to successfully engage with them. The aim of this course is to enable the students to explore how a meaningful engagement with these challenges can be undertaken within the context of the classical Sunni theological tradition. The course will provide numerous cases where students can apply what they have learned in previous Sunni Aqeedah modules to questions of relevance in the world today. This should deepen their understanding of the classical Sunni theological tradition as well as develop critical thinking skills in applying principles and tenets of the faith tradition to various challenges in theology, ontology, epistemology ethics, and questions of social relevance. The course will not attempt a thorough study of these various religions and ideologies, which is impossible within the course timeframe. Rather, it will engage with specific challenges that these belief systems present, and focus on bringing forth authentic, robust and sound responses from a Sunni Aqeedah perspective. (3 credit hours)
About the Instructor(s)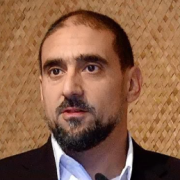 Dr. David Solomon Jalajel is teaching Research Methodology and Logic at Mishkah University. Jalajel is also a researcher at the Prince Sultan Research Institute in Riyadh, Saudi Arabia. Formerly, he taught Islamic Theology and Legal Theory at the Dar al-Uloom in Cape Town, South Africa.
Jalajel holds a PhD in Arabic and Islamic Studies from the University of the Western Cape, where he also earned his MA. He graduated from the Dar al-Uloom in Cape Town, South Africa where he continued to earn the Higher Specialisation in Islamic Law and the Higher Specialisation in Arabic Language. He has published three books: Women and Leadership in Islamic Law: A Critical Analysis of Classical Legal Texts (Routledge), Expressing I'rab: The Presentation of Arabic Grammatical Analysis (UWC) and Islam and Biological Evolution: Exploring Classical Sources and Methodologies (UWC).
His research interests concern how traditional approaches to Islamic theology and law relate to contemporary Muslim society.